How to Import and Export Customer Data
24 Feb 2023

2 Minutes to read
How to Import and Export Customer Data
Updated on 24 Feb 2023

2 Minutes to read
---
Share feedback
Thanks for sharing your feedback!
Importing customer data can save you time on manual data entry, and help you avoid data errors.

To get started, first select Import / Export from the customer menu.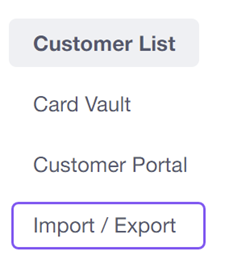 Now, select the menu item that matches the action you want to take and follow the steps.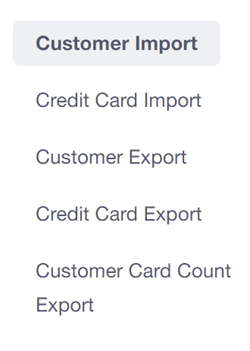 Importing Customer Data
To import customer data into your Helcim Account click on Import / Export under Customers.
Next, select either Customers to import customer profiles or Credit Cards to import payment information.
Select the file type that you will be importing and click Next Select the file you want to import by clicking Browse.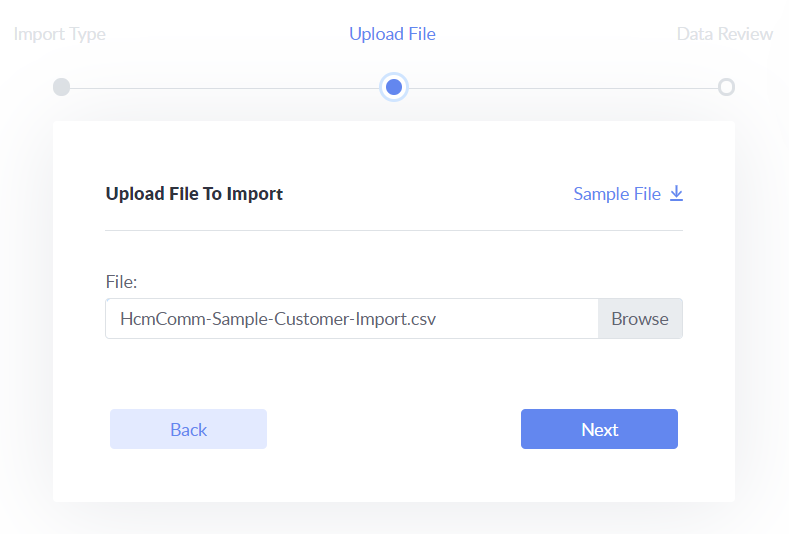 Sample File
If this is your first-time importing customer data into your Helcim Account, download the Sample File to see how the data needs to be formatted.

Review the data that is going to be imported, and if everything is correct click Confirm, if you need to make any changes you can click Back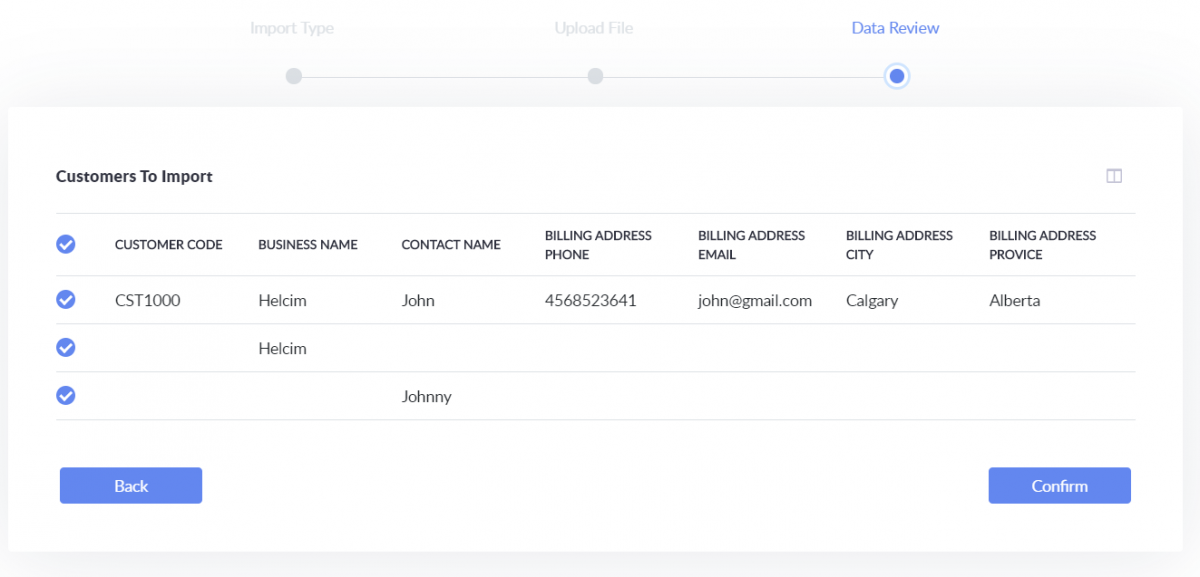 A confirmation message will confirm the data has been imported.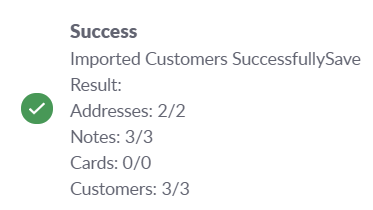 Exporting Customer Data
To export customer data from your Helcim Account click on Import / Export under Customers.
You can export your Customers to export the following details:
The Customer Code

Business Name

Contact Name

Billing Information

Shipping Information
Or Credit Cards to export:
The Customer Code

Customer Names

Date Created

Date Updated

Date Last Used

Expired - Yes or No

Last Four Digits of the Card Number

Card Token
Or Customer Card Count to export:
The Customer Code

Number of Cards on File
Click on the option you would like.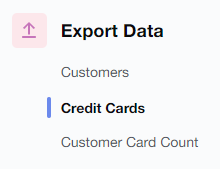 Next, click on the export file type you want.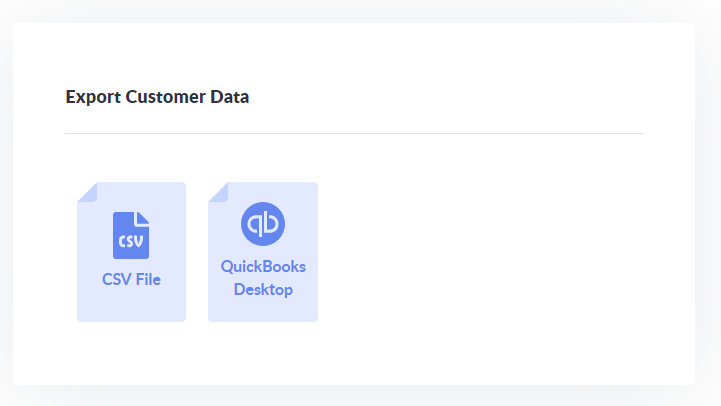 QuickBooks Desktop
With QuickBooks depreciating their QuickBooks Desktop service, we will no longer be supporting the desktop data sync integration, effective immediately. The QuickBooks Online integration will continue to be available. Click here to learn about our QuickBooks Online integration.
Confirm the email address is correct. This field is pre-filled with the email address for your account, you can edit it if needed. This is the address the report will be sent to.
Click on
Export
.

A CSV file will be emailed to the address you entered once the report is ready.
QuickBooks
If you are importing and exporting customer data to QuickBooks, please note that for the data to be properly read and understood by QuickBooks, you need to ensure that you import your data from QuickBooks to Helcim, then export your changes from Helcim to QuickBooks or QuickBooks will be unable to recognize the changes and additions to data. For example: A customer created in Helcim's Customer Manager cannot be exported into QuickBooks, but a customer created in QuickBooks can be exported into Helcim where you can then edit and update the customer information before exporting the customer profile back into QuickBooks.
---
Was this article helpful?
---