QuickBooks Desktop Integration Setup
24 Feb 2023

1 Minute to read
QuickBooks Desktop Integration Setup
Updated on 24 Feb 2023

1 Minute to read
---
Share feedback
Thanks for sharing your feedback!
QuickBooks Desktop
With QuickBooks depreciating their QuickBooks Desktop service,
we will no longer be supporting the desktop data sync integration, effective immediately
. The QuickBooks Online integration will continue to be available. Click
here
to learn about our QuickBooks Online integration.
Add-on services
After May 31, 2020, access to add-on services will be discontinued for QuickBooks Desktop for Windows 2017. This includes all versions of QuickBooks Desktop Pro, Premier, Enterprise Solutions, and Accountant Edition 2017. To learn more about this change click here.
How to Access the QuickBooks Desktop Integration
If you use QuickBooks for Desktop you can integrate QuickBooks with your Helcim Account. To setup the integration, click on Integrations and QuickBooks Desktop Settings.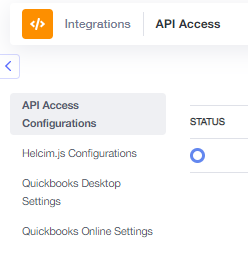 Account Setup
You need to have your QuickBooks Desktop account setup before you can integrate your Helcim Account with QuickBooks.
You will need to select the default settings that you want to use based on how you have your QuickBooks account setup.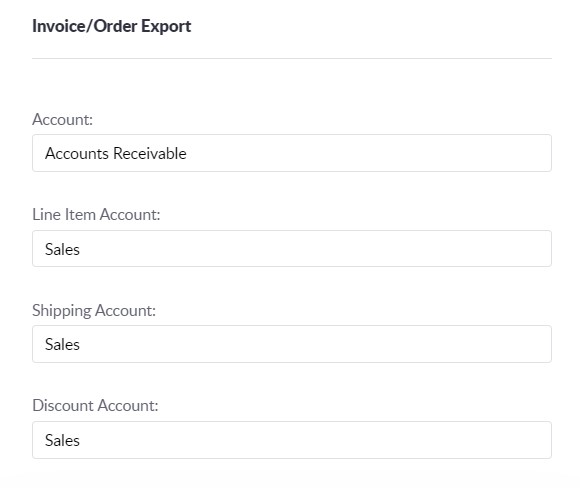 Continue completing the text boxes based on your preferences.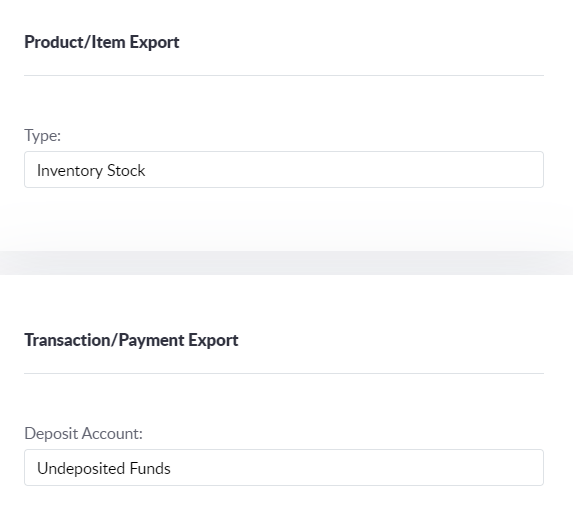 Click on Save to apply your changes.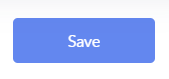 Next, click on Tax Accounts under the QuickBooks Desktop menu.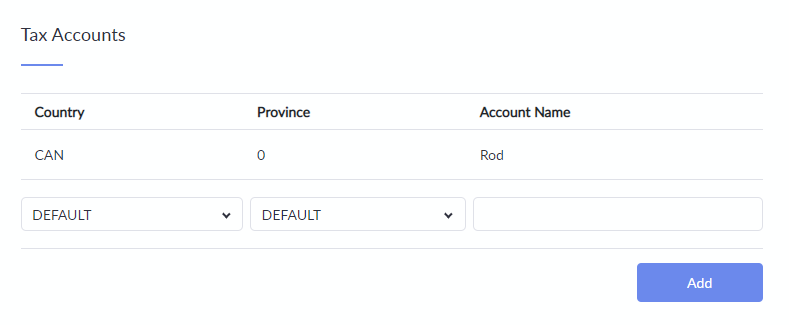 Now enter your tax settings:
Create a default option so unclassified taxes are sorted to that category
For each Region/Province/State, you can add a Tax Account name (see the example below)
When Exporting Orders to QuickBooks Desktop, taxes will appear as line items, posted to the appropriate account
---
How to Import and Export Your Data
Import/Export
Import refers to moving data from QuickBooks to Helcim and export refers to moving data from Helcim to QuickBooks.
You will need to import your data in the following order:
Customers
Products
Orders
Importing Transactions
Due to QuickBooks limitations, transactions (payments) cannot be imported
When exporting data follow this order:
Customers
Products
Orders
Transactions
For the data to be properly read and understood by QuickBooks, you need to ensure that you import your data from QuickBooks to Helcim, then export your changes from Helcim to QuickBooks or QuickBooks will be unable to recognize the changes and additions to data. For example: A customer created in Helcim's Customer Manager cannot be exported into QuickBooks, but a customer created in QuickBooks can be exported into Helcim where you can then edit and update the customer information before exporting the customer profile back into QuickBooks.
Additional Resources
---
Was this article helpful?
---
What's Next