SSL Certificate Error - SHA-256 EV
27 Oct 2022

1 Minute to read
SSL Certificate Error - SHA-256 EV
Updated on 27 Oct 2022

1 Minute to read
---
The purpose of a certificate is to encrypt the traffic between your computer and our servers, as well as authenticate that the website your browsing is in fact Helcim. If you've experienced a certificate error when browsing our website, please read the information below carefully: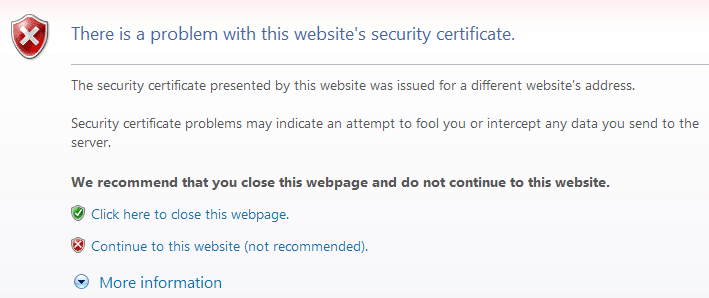 We use an Extended Validation (EV) certificate provided by GeoTrust, with a SHA-256 signature algorithm. Having moved away from the older SHA1 to meet the latest PCI compliance requirements, there have been some reported issues with these latest certificates.
Mac OS x
While Mac OS X version 10.5+ can support SHA-256, there have been reports of bugs with 10.8 and 10.9 and the EV certificates (see links below). Users should patch their operating system with the latest version and updates.
Older Operating Systems
Windows XP (prior to SP3) is also unable to establish a connection with SHA-256 certificates. This is also the case for older operating systems and mobile devices:
Testing Our Certificate
To test Helcim's SSL certificate, you can use an online tool such as Qualys' SSL Labs tool below and enter our full website address ( https://www.helcim.com/ ) or ( https://gateway.helcim.com/ ).
---
Was this article helpful?
---
What's Next