The Credit Card Ecosystem
27 Oct 2022

3 Minutes to read
The Credit Card Ecosystem
Updated on 27 Oct 2022

3 Minutes to read
---
Credit cards are used every day to pay bills, purchase products online and in stores, and to pay for all types of services.
However, many people do not fully understand how the payments are coordinated between a customer's credit card, the different banks involved, and the payment processor to allow for the quick and easy payment experience that we often take for granted.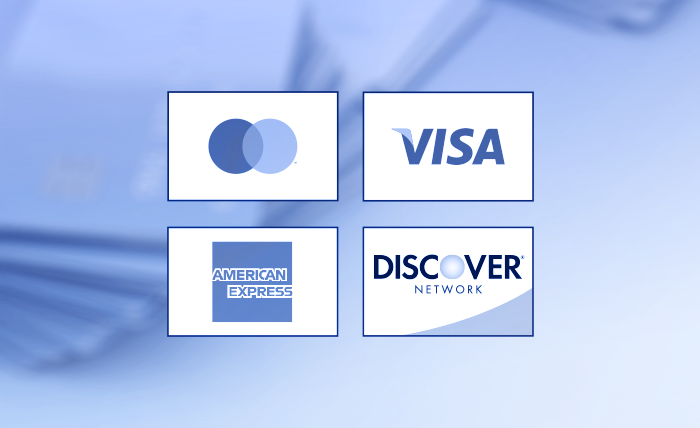 The Card Brands
Visa and Mastercard, the two biggest card brands in the world, are actually better understood as credit card networks. These credit card networks facilitate a system of real-time authorization and funding transfers between merchants (businesses), customers (cardholders), and their respective banks (acquiring bank and issuing bank respectively). The most popular networks in the US and Canada are Visa, Mastercard, Discover, and American Express.

The Cardholders and Issuers
The customer who uses a credit card to make purchases is referred to as the cardholder.
A customer will usually enlist their local bank to apply for a credit card. It's the customer's bank that is responsible for issuing the credit card on behalf of the card brands. Therefore, the banks that provide credit cards are called issuing banks or issuers. Some examples of issuing banks including RBC, Bank of America, and TD. There are over 100,000 issuing banks worldwide. These issuers work in partnership with card brands such as Visa, Mastercard and Discover to offer co-branded cards with structured rewards, as well as ensuring that their cards follow network rules and will work wherever credit cards are accepted.
There is risk involved for issuing banks because they are extending credit to cardholders. If, for example, a cardholder is unable to pay their credit card balance, the loan must be written off. They are also responsible for compensating their customers if there are fraudulent transactions with their card. This risk is why issuing banks provide credit cards, and not the card networks themselves.

American Express
American Express (Amex) is another credit card brand and network. American Express is unique when compared to Visa and Mastercard, as not only are they a card brand with their own card network, but they are also the card issuing bank, and can take on cardholders directly. Many cardholders, especially businesses, will choose American Express credit cards as they often offer greater rewards and cardholder perks. However, this usually means higher processing fees for the merchant, which is why American Express may not be as widely accepted as Visa and Mastercard.
American Express offers the Opt-Blue program to make accepting their card easier and more affordable for merchants. The American Express Opt-Blue program offers three advantages over traditional Amex acceptance including instant Amex acceptance, combined bank deposits with other card brands, and Interchange plus pricing for better processing rates. American Express does not provide equipment or services to merchants looking to accept their cards. If you want to accept Amex, then you must sign up with a credit card processor.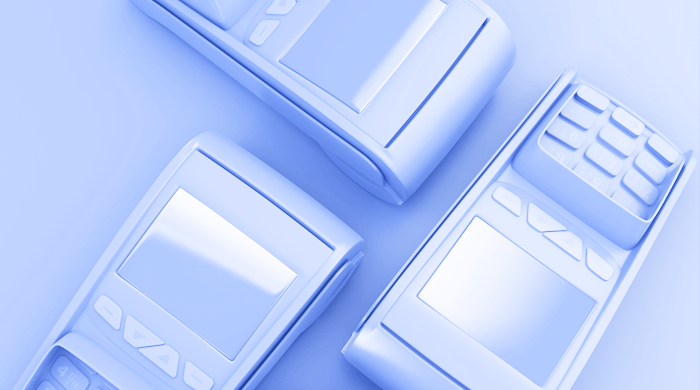 The Merchants and Processors
Just like cardholders, businesses like yourself who are looking to accept credit cards, referred to as merchants, do not contact Visa or Mastercard directly. Instead, businesses will sign up for a merchant account through a credit card processor. There are many processors available, examples include Helcim, Moneris, Chase Paymentech, First Data, Global Payments, PayPal, and others.
The processor will provide several functions to the merchant. First, they will register the business with the various card networks, so that they can accept all the payment types required. The processor essentially acts as the middleman between merchants and acquiring banks and will arrange for the processed funds to be deposited back into the merchant's bank account, typically within a few business days. The processor will also provide the merchant with the equipment and software needed to begin accepting credit cards. Finally, the processor will charge processing fees for their service, and usually provide customer service to help merchants in need.


---
Was this article helpful?
---
What's Next