Using the Theme Designer
You can quickly edit your existing payment pages from within your Helcim Account. To make an edit, click on Payment Page List under Payment Pages.
Click on the name of the Payment Page that you want to edit.
Select Theme Designer under the Payment Page section.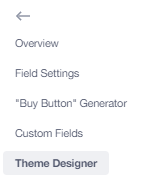 Next, you will select the options to customize your payment pages. As you make your selections, you will see your changes reflected on the screen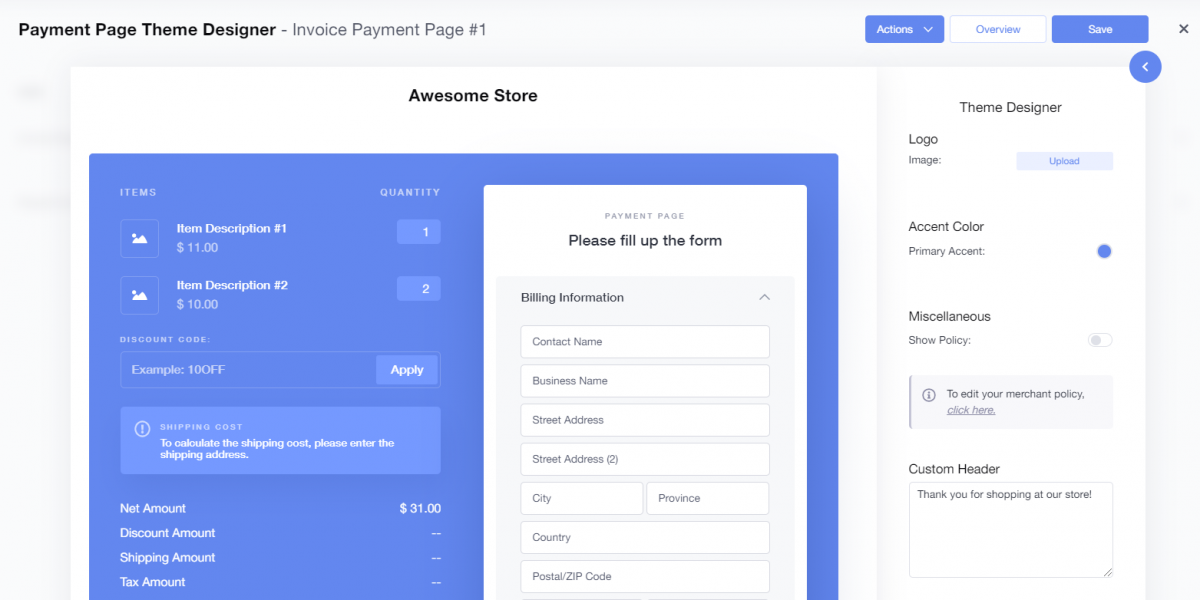 In the top right-hand corner of your screen you will see three buttons.


Actions: When you click on the Actions button you will see the option to reset the theme designer by removing any changes you have made.
Overview: Clicking on Overview will bring you back to the payment page overview screen.
Save: Clicking on Save will apply any changes you have made to your payment page.
X: Click on X to return to the Payment Page List in your account.
---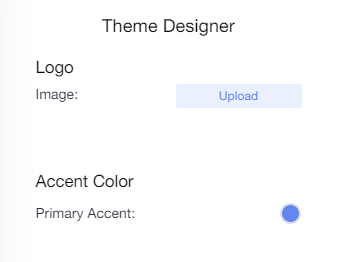 Logo
Image: Click on Upload and find your logo using the file browser.
Accent Color
Primary Accent: Click on the Color Picker and select your desired color.
Miscellaneous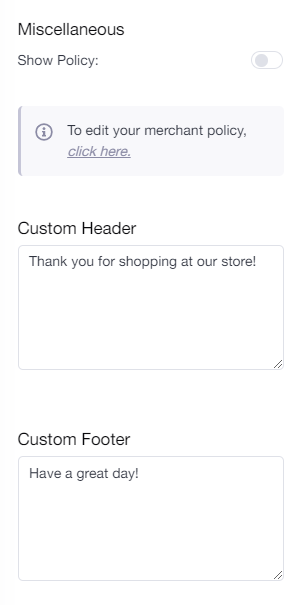 Show Policy: Use the radio button toggle to turn this option On or Off. This displays your Merchant Policies found under the Online Store Policies Section.
Custom Header: Enter a personalized message you want to appear at the top of the page.
Customer Footer: Enter a personalized message you want to appear at the bottom of the page.
Custom CSS
If you want to enter custom CSS for your payment page you can do so by clicking on Actions and Custom CSS.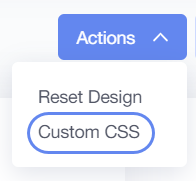 You can now enter your Custom CSS information, once you are done click on Save to apply your changes.