Remove or Pause a Subscription Plan
You can delete or pause a plan by clicking Subscription Management and Plans.
Deleting a Plan
You can delete an existing plan by selecting the Trash Can icon next to the plan.

Or by selecting a plan and then using the Actions button to select Delete.

Pausing a Plan
If you just want to temporarily pause a plan, not delete it, you can click Edit on the Plan Overview page.
Next, toggle the plan status from On to Off to move the plan to INACTIVE.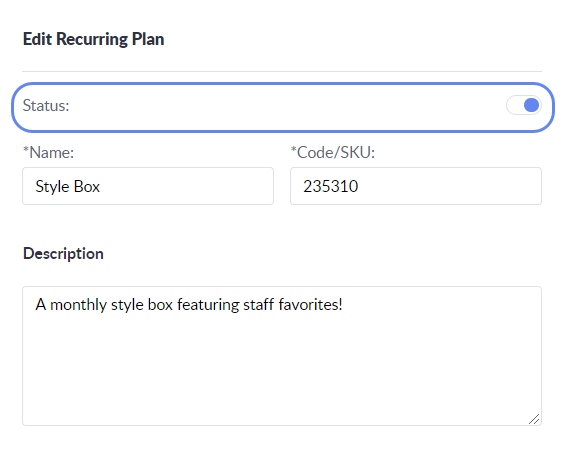 Click Save to apply the changes.

The plan status will now be set to INACTIVE.