If you want to switch from a WiFi to a USB connection you can do so by repeating the steps in the Setup Wizard. Begin by logging into the Helcim Payments App and clicking on the Card Reader Icon, then Switch to USB.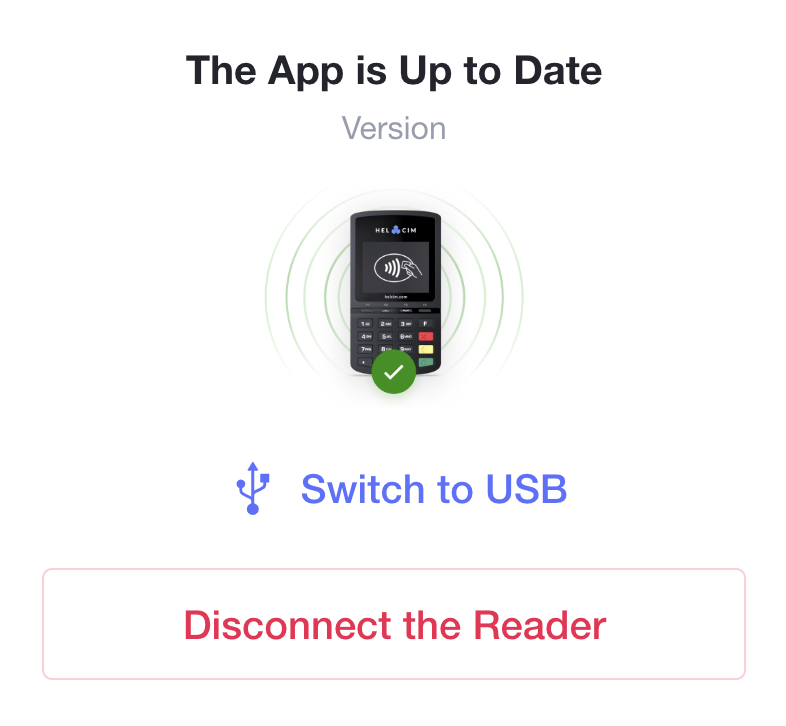 Connect the USB cable to your device and the Card Reader. When you see the following screen, click Continue to reboot your Card Reader and complete the switch to a USB connection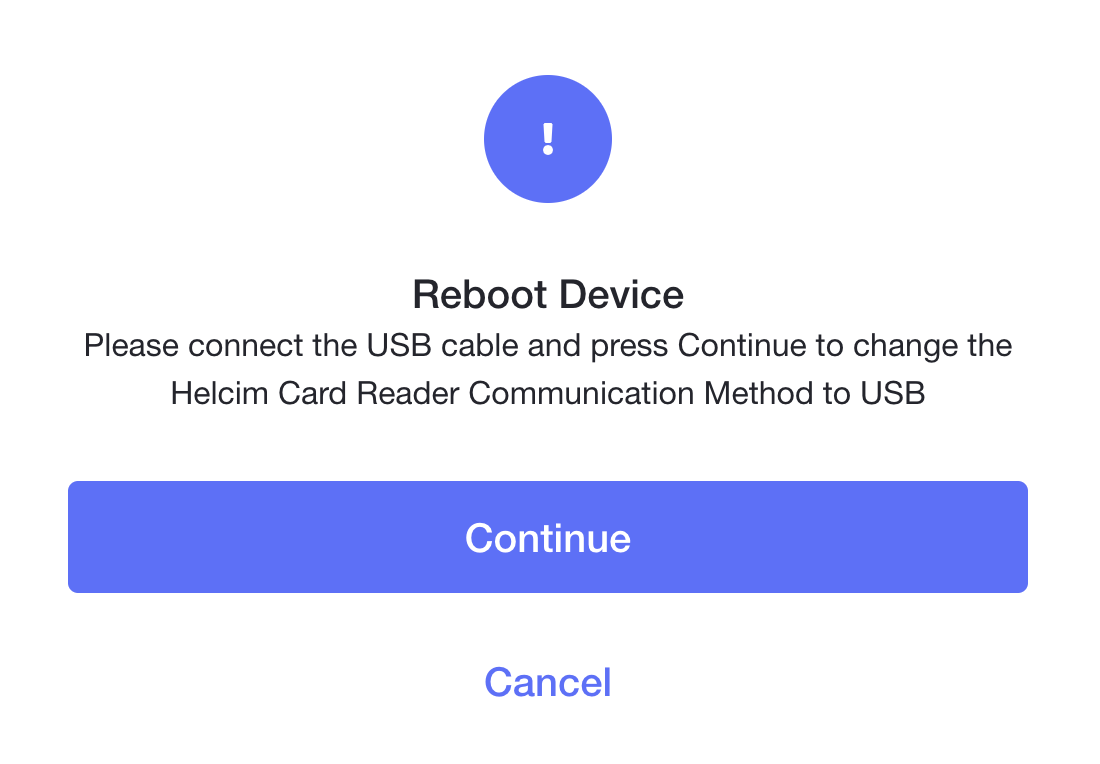 You will receive confirmation once your card reader has successfully connected to USB. From there you can click Go to Dashboard to continue accepting payments.