Accepting a Payment from the Point-Of-Sale
27 Oct 2022

1 Minute to read
Accepting a Payment from the Point-Of-Sale
Updated on 27 Oct 2022

1 Minute to read
---
Once you have added all the products to the cart, you can select the drop-down menu at the top of the cart to confirm your payment method.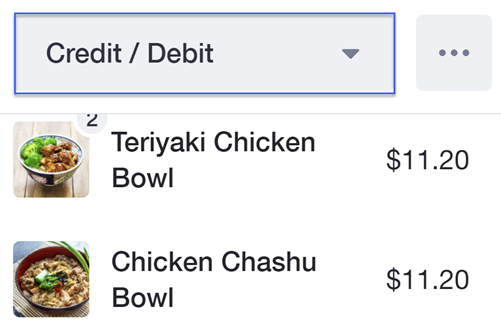 Next, confirm the payment method.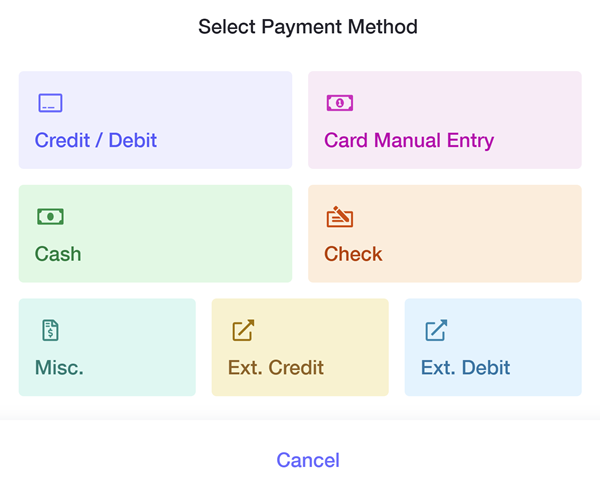 You can now select Process Payment to complete the transaction.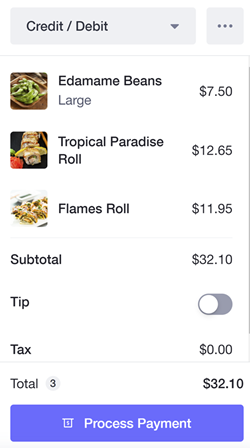 Next you will be prompted to confirm the payment method or enter the required details to complete the sale.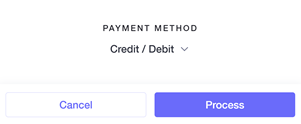 If your ready to proceed, you can select Process, otherwise use the drop-down menu to select an alternate payment method.

Depending on the payment method you have selected you may be prompted to enter additional details.
Credit/Debit: Proceed with accepting the payment using your Helcim Card Reader Card 
Manual Entry: Enter the cardholders information to process the payment 
Cash: Confirm the cash received 
Check: Enter the Check Number 
Misc.: You can enter a note regarding the payment 
External Credit: Enter the external approval code for reference 
External Debit: Enter the external debit approval code for reference
You'll see a confirmation screen confirming that the payment has been processed. Select Print Receipt or Email Receipt to give the customer a record of the transaction.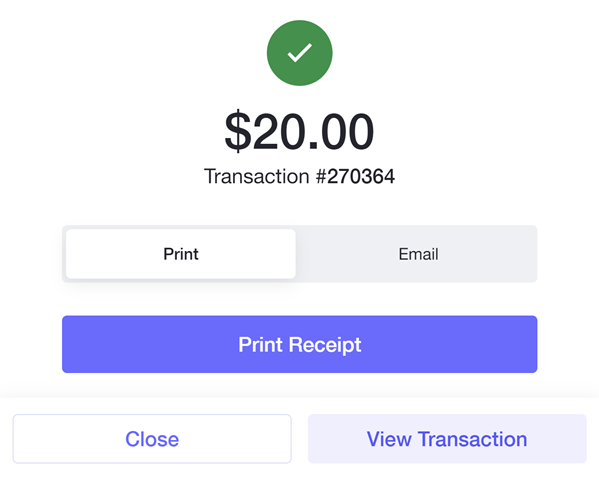 You can now select Close and move to the next transaction.

If you accept a partial payment using one payment method then want to use a secondary method to complete the transaction you will be directed to the Transactions page, you can then open the partial order in the Order Manager and complete the payment.
---
Was this article helpful?
---
What's Next