What is a Card Vault
10 Apr 2023

1 Minute to read
What is a Card Vault
Updated on 10 Apr 2023

1 Minute to read
---
The Helcim Card Vault was designed to help you boost your sales, speed up your payments, and increase your security while reducing your exposure to PCI requirements.

The Card Vault in your Helcim account securely stores all of your customer's credit card numbers. You only need to enter a customer's credit card information once, and then Helcim will store the information in the Card Vault. When you need to invoice a customer or complete a payment using the virtual terminal, you can use the stored card information for quick and easy payments.
To access your Card Vault from within your Helcim Account click on Card Vault under Customers.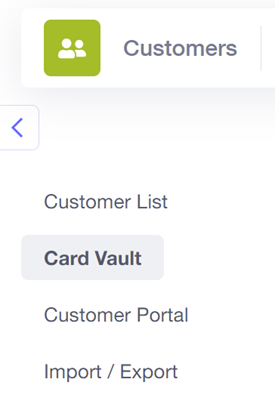 Here is an example of what the Card Vault looks like with customer information:

---
Was this article helpful?
---