Your Helcim account allows you to accept payments online using the virtual terminal, online invoicing, hosted payments page, or the online store. However, if you have a retail location, you may want to order equipment to enable you to accept payments in-person.
You can order equipment from your account by clicking on Equipment under My Business.If you currently have equipment associated your with account, it will be displayed here.

Ordering New Equipment
If you would like to place an order for new equipment, click on Order New Equipment in the top right-hand corner of the page.


You can now view the Helcim Card Reader and the Helcim Countertop Stand for your country (either Canada or US 

You can click on any of the products to view additional details for that item. The third-party accessories are all available on Amazon for purchase.
If you are ordering the Helcim Card Reader you can specify how many you would like as well as the color and then click Add to Cart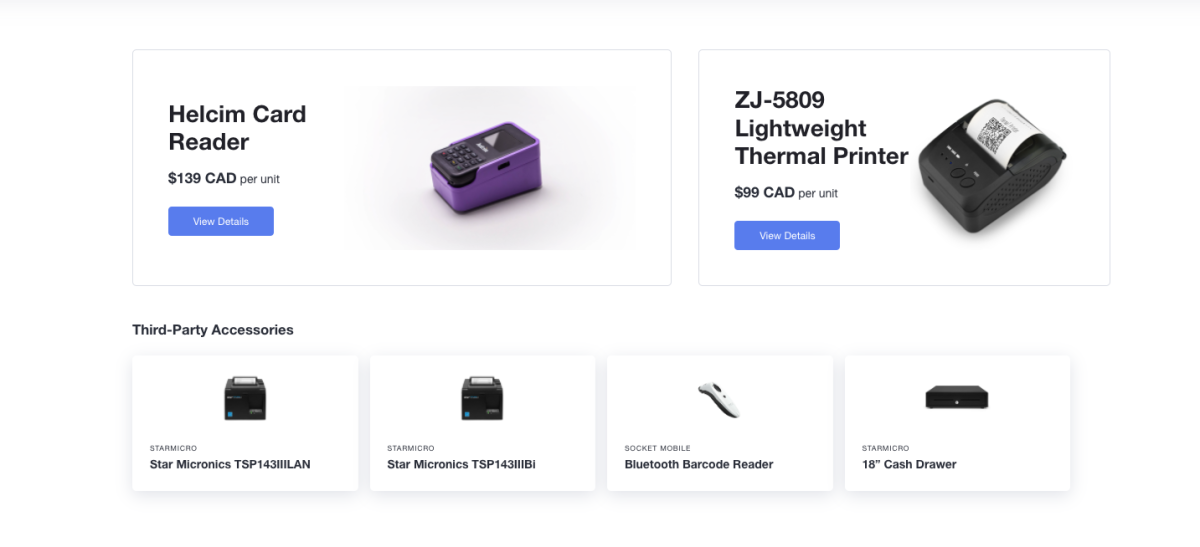 You can now click on View Cart to review your order before checking out.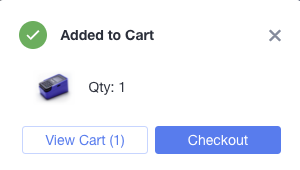 Once you are satisfied with the items in your cart, click on Checkout.

Finally, confirm the order is correct, select your shipping address using the drop-down menu, or click on
Add New Location
to enter a different address, then click on
Confirm - Place Order
.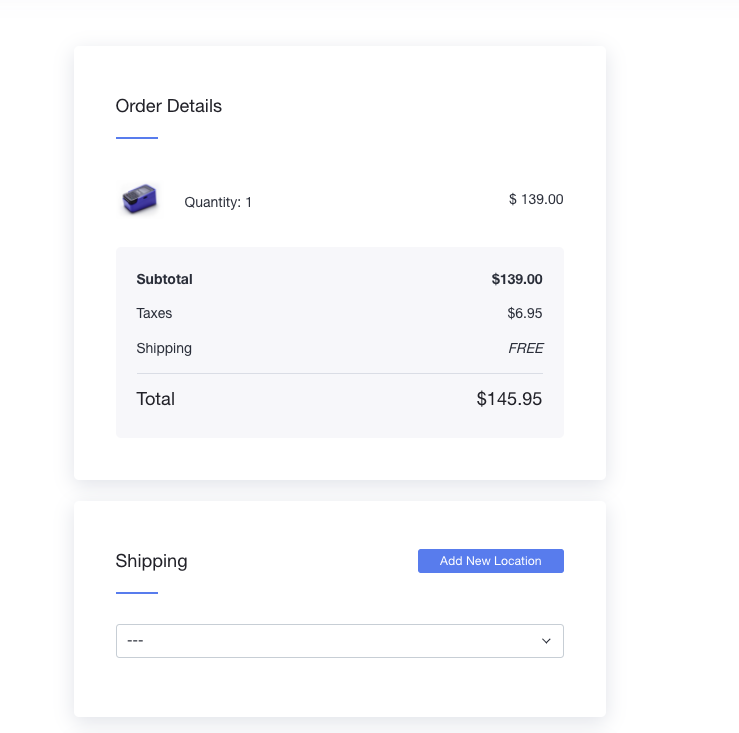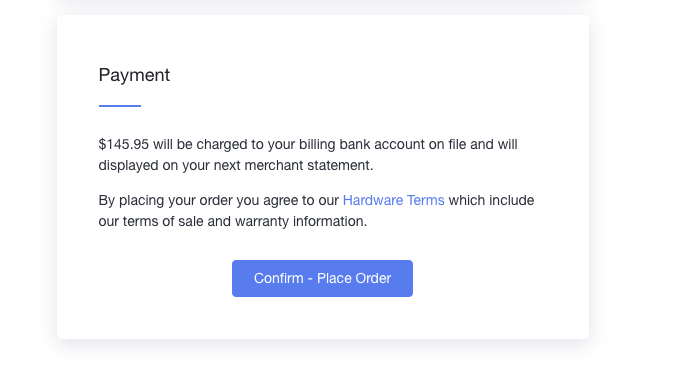 Your order amount will be charged to the billing bank account in your account when the order is shipped and the charge will be displayed on your next merchant statement. When your order is shipped you will receive an email notifying you that includes a tracking number for your equipment.
Viewing an Existing Order
If you want to check on the status of an order that you recently placed, you can do so by clicking on the View Orders button from the Equipment overview page.


After you click on View Orders you will see a summary of your equipment orders and their current status.


Clicking on an order will show additional details including the Shipping Location, Courier and Tracking Number. You can use this information to check on your equipments upcoming delivery date.